---
Due to COVID -19 restrictions, Brain Camp for Kids has been temporarily halted. Please check back again after restrictions have been lifted.
---

Do your kids love science? If the answer is YES, don't let them miss out on an amazing opportunity to take part in our Brain Camp! What is Brain Camp you ask? Brain Camp is an educational program for children to learn about the brain through fun, hands-on activities led by neuroscience researchers and students.
The wonderful and exciting purpose of our brain enrichment program is to cultivate a life-long interest in science and neuroscience. At Brain Camp for Kids, your child will get to look at all the levels of what is happening in the brain – from the microscopic level to learning about what part of the brain is responsible for different actions like seeing and hearing. We offer a unique chance to participate in an animal brain dissection to learn just how important our brains are! A real SHEEP BRAIN dissection will be a very unique experience, but we understand that it is not for everyone. We have other options available should anyone choose to pass on this activity, like building neural networks out of play dough! When your child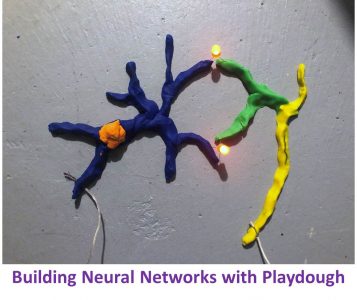 attends Brain Camp for Kids, the experience will surely be valuable and memorable! Brain Camp for Kids provides activities that stimulate brain function and self awareness. This program creates a fun and challenging environment in which children can explore and discover their interests in science. What is so special about our Brain Camp for Kids? Our program focuses on children in order to help them develop into intelligent individuals and to gain insightful knowledge about the brain!
Please send inquiries to aherdman@audiospeech.ubc.ca.