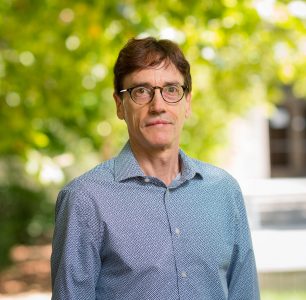 Jeff Small, Ph.D., Director & Associate Professor
Acquired language disorders, including Alzheimer's disease, aphasia; memory and communication strategies and interventions; adult language processing/psycholinguistics
---
ON-GOING CALL FOR RESEARCH PARTICIPANTS–MEMORY TRAINING IN ALZHEIMER'S DISEASE–Click on the following link: UBC Memory Training Study
---
Research in the ALPD lab falls within three complementary thematic domains:
1: The current focus of my research, funded by CIHR (2009, 2013), investigates how a memory training program called "Spaced Retrieval" (SR) might be effectively applied in helping persons with Alzheimer's disease or Mild Cognitive Impairment improve their recent memory (Small, 2012, 2013). The goals of this research are to 1) advance our understanding of how different memory systems interact in Alzheimer's disease, and 2) provide persons with Alzheimer's disease with a memory strategy that has the potential to improve their recall of details from recent events and thereby facilitate their everyday communication. If you would like more information about possibly participating in this study, please click on the link above, or e-mail Dr. Small at jeffs@audiospeech.ubc.ca
2: My other main program of research has involved identifying factors that influence the quality of communication in interactions between persons with dementia and those who provide them with care (funded by Vancouver Foundation, B.C. Medical Services Foundation; Alzheimer Society of Canada).
One arm of this collaborative research focuses on the use and effectiveness of a number of communication strategies in everyday contexts. Our findings have led to the development of a communication intervention program (TRACED) for family care partners of persons with dementia (Small & Perry, 2013).
Another avenue of this research investigates the nature and outcomes of communication between staff and residents in long-term care settings when there is a match or mismatch in their language and/or cultural backgrounds (Small, Chan, Drance, Globerman, Hulko, Jones, O'Connor, Stern, 2012; Small, J. A., Chan, S. M., Drance, E., Globerman, J., Hulko, W., O'Connor, D., . . . Ho, L. (2015). Verbal and nonverbal indicators of quality of communication between care staff and residents in ethnoculturally and linguistically diverse long-term care settings. Journal of Cross-Cultural Gerontology).
A third stream in this domain is research carried out in collaboration with Dr. Rozanne Wilson, a postdoctoral fellow (who was funded by CIHR and the Alzheimer Society of Canada, 2013-2015). Her research  examines the impact of using communication strategies by long-term care staff when interacting with residents during activities of daily living. A recently funded (by TVN) grant study is exploring how the use of communication apps on mobile devices may facilitate communication between long-term care staff and residents who have cognitive and/or linguistic challenges.
Finally, I am collaborating with Dr. Claudia Jacova on research that investigates how persons with AD and their family members perceive the impact of Alzheimer's on their everyday communication (Small, Jacova, Butters, Chan, Saidmuradova, and Tse, 2013).
3: The third area of ALPD research is primarily carried out by research students working under my supervision. This includes experimental research that addresses how different language and cognitive domains interact in supporting language processing and communication. For example:
How lower level (e.g., acoustic-perceptual) and higher level (e.g., grammatical) processes draw upon resource capacity in language comprehension
The effects of experience with different aspects of language (e.g., words, sentence structure) on language comprehension
How episodic and semantic memory support language processing
The following are topics of studies conducted by M.Sc. thesis students:
systematic review of spaced retrieval training for persons with dementia (S. Oren, C. Willerton)
the effects of bimodal cueing in aphasia (K. Dupuis)
perceptual adjustment to compressed speech by younger and older adults (W. Lam)
the nature of the working memory resources required for sentence processing (M. Kennedy)
the roles of working memory capacity and familiarity with accents in comprehending sentences spoken by non-native English speakers (K. Dawlings)
neighborhood onset density and inhibitory effects on lexical access in speech production (J. Casiro)
the roles of segmental and suprasegmental information in word recognition (S. Macdonald)
the influence of text on spoken word recognition (A. Shoolingin)
the role of lexical and phonological characteristics on speech perception by children with specific language impairment (J. Lewis)
Language control in bilingual lexical selection (Carole Belanger)
The ALPD lab is equipped for conducting both experimental and qualitative research studies.
Funding support for much of the research conducted in the ALPD lab has come from:
Canadian Institutes of Health Research
Alzheimer Society of Canada
TVN Health Technology Innovation
Vancouver Foundation (B.C. Medical Services Foundation)
Michael Smith Foundation for Health Research
Call for Research Participants Jeff Small UBC 2013 v4