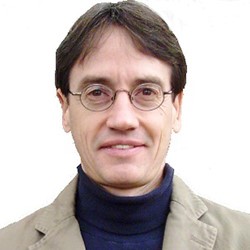 August 17, 2017
We are pleased to announce Dr. Jeff Small has been appointed as the new Director of the School of Audiology and Speech Sciences, effective July 24, 2017. Dr. Small is an Associate Professor and cognitive scientist with specialization in communication sciences and disorders. He joined the School of Audiology and Speech Sciences in 1997, specializing in […]
February 14, 2017
The 1st Symposium on Speech-language Pathology and Audiology of the School of Audiology and Speech Sciences will be held on April 1st 2017.
January 27, 2017
Prof. Emeritus John Gilbert will receive the 2017 Pioneer Award from the National (US) Centre for Interprofessional Practice & Education. The award will be presented to John at the Center's 2017 Summit meeting that will take place in Minneapolis in August 2017."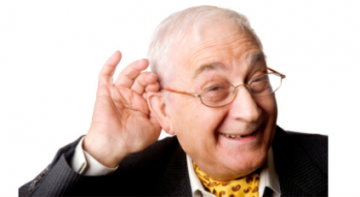 November 7, 2016
Mark your calendars! UBC Audiology students are hosting their annual hearing health event on November 25th (free to the public). Don't miss out on this opportunity to get your hearing screened and learn about hearing health from graduate audiology students. Snacks and refreshments will be provided. Date & Time: November 25, from 2-4pm Location: 2177 […]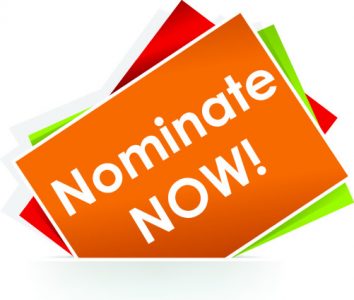 October 12, 2016
UBC School of Audiology & Speech Sciences (SASS) continues our tradition of offering awards in Excellence in Clinical Education, and we are seeking nominations for the Elizabeth MacLeod Award for Excellence in Clinical Education (Speech-Language Pathology), and the Noelle Lamb Award for Excellence in Clinical Education (Audiology). These awards allow the School to recognize a speech-language pathologist and an […]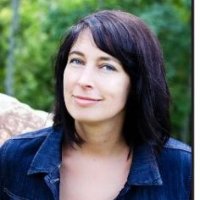 August 12, 2016
Audiology student Lareina Abbott is the recipient of a Paetzgold Fellowship. These fellowships are endowed by Cordula Paetzgold and the University of British Columbia for full full-time master's or doctoral students, with preference given to graduate students with disabilities, First Nations graduate students, and women students pursuing graduate study in medicine, neuroscience, genetics, health care and epidemiology, pharmaceutical sciences, […]
August 8, 2016
School founding Director and Professor Emeritus John H. Gilbert appointed as  a member of the BC Patient Safety and Quality Council by the BC government. The appointment is effective July 28, 2016, and is for a term ending September 30, 2018. Congratulations, John!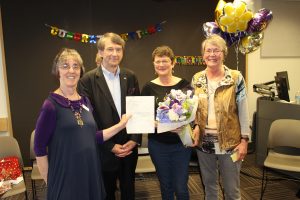 June 28, 2016
Sharon Adelman, Instructor and Academic Coordinator of Clinical Education is retiring from the school. We would like to wish Sharon all the very best in the future, she will be sorely missed.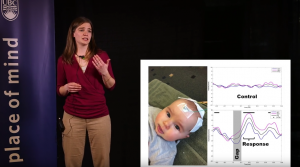 April 6, 2016
Congratulations to Rachel Jordan, MSc thesis student in the Pediatric Audiology Lab supervised by Dr. Susan Small, for coming in in 4th place out of over 100 Masters and PhD students at UBC in the '3 Minute Thesis competition'.
March 23, 2016
Fifteen students from the School performed fantastic work at the recent Special Olympics Healthy Athlete  event in North Vancouver. Members of our Clinical faculty and professional community were also there to provide critical support. Healthy Hearing, which was one of several health services there, screened over 60 Special Athletes and talked to many more family […]