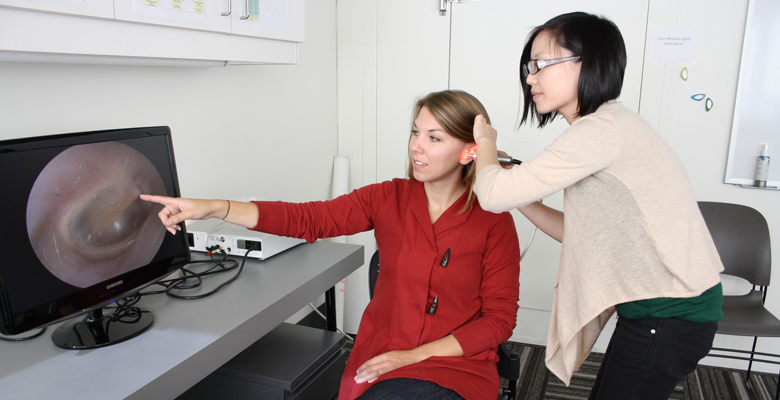 The only program in British Columbia to educate audiologists and speech-language pathologists. The School of Audiology and Speech Sciences offers a solid academic foundation, valuable opportunities for practical experience, and a stunning location in which to study.
Our Programs
---
Basis for certification as an audiologist or speech-language pathologist.
The application for September 2018 is now closed, and the application for September 2019 will open November 1 2018.
Provides students with the credentials to specialize academically.
Online Courses
We offer online courses that are prerequisites for our Masters of Science program
Please note that the AUDI 402 and 403 January 2019 courses are now at full capacity.
---
It is with great sadness that we have to share the news that our friend and former School Director and colleague, Judith Johnston, passed away on 26th August 2018. On behalf of the School of Audiology and Speech Sciences, I wish to extend our heartfelt condolences to Judith's beloved family, friends, and colleagues at this difficult time. Read more >
Call for Research Participants